Just picked up a new (old) MIDI controller for my RM4, a Boss ME-5. Had one in '89 that was stolen, couldn't resist this one listed for $40 at GC used. Had to fix one switch after it was delivered yesterday, then picked up a pair of used Boss FS-5U foot switches for $12 to step through the banks and switch to manual mode.
Played it with a Tele through the RM4 this morning loaded with the following mods:
Jaded Faith Twox - on the tweed Bassman setting with the bright switch on it's a nice chimey clean in the neck and center positions.
Salvation TwinFace - on the Deluxe setting with the bright off it's a great match for the Tele bridge pick-up clean.
Sacred Groove SL+ - with the gain around 9:30 - 10 o'clock, bright off and JCM800 mid switch on, it's a great crunch tone that's boostable.
George Lynch Grail - Love a Tele through a Rectifier, the bridge pick-up is nice and chunky.
I tried running straight into the RM4 compared to running through the Boss with the fx bypassed first and preferred it with the ME-5 buffer on every mod. There's a programmable boost available in the compressor, OD/distortion, equalizer, and master output for each patch. Just getting started with adding some of the effects to patches, the compressor and noise suppressor work great.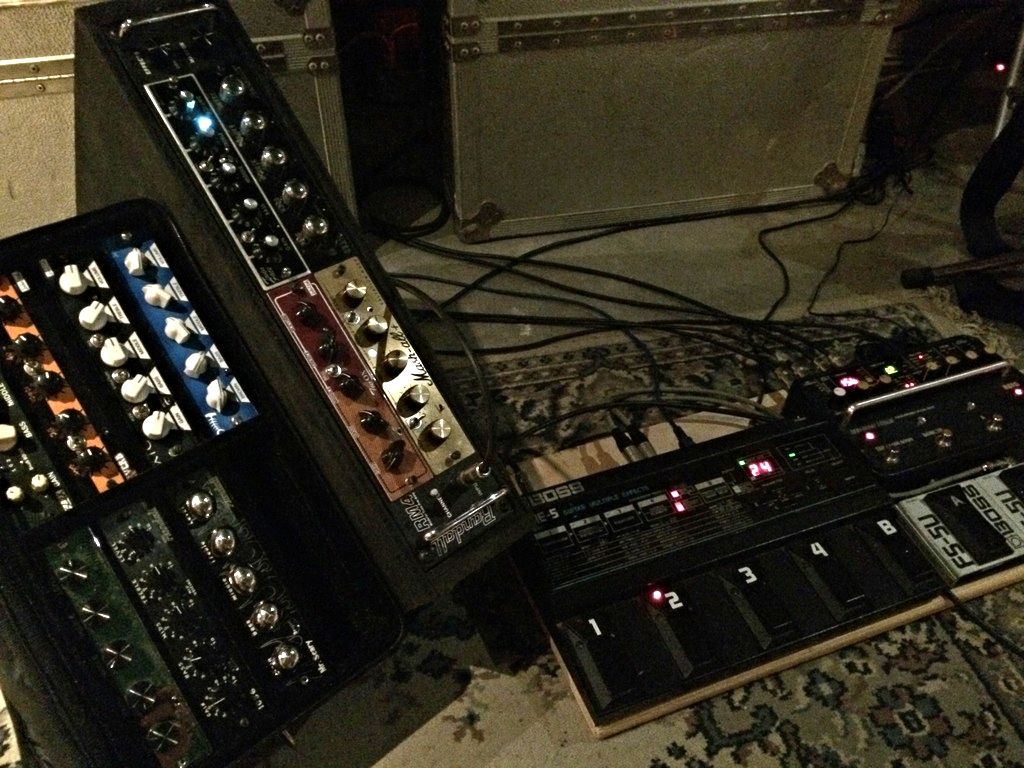 I love having switches I can hit barefoot again!