Hello, I'm a newcomer on this forum.
So, I shall start my first post about my Randall RG80ES.
I have 2 questions about them:
1) Aren't they suppose to have a white control panel? Mine is black.
2) I don't have the treble-pull-sustain-boost thingy, but a switch next to the treble pot.
Are these normal for an RG80ES?
PS: Heres some photos to show what I'm talking about, and to show the model number and such.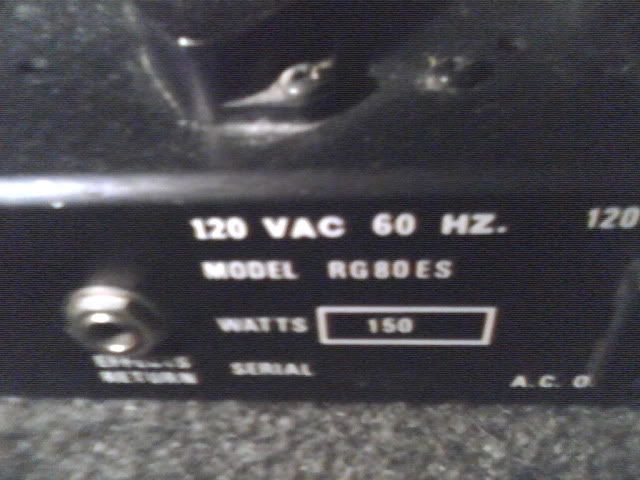 PPS: I bought it from Musicgoround for $80 without shipping.