The long awaited Jaded Faith Jet City. Sadly, I did not get a chance to play it last night. I?m still in the midst of unpacking, but this will get played Saturday when I plan on setting up the Man Cave/Gear Room.
Modifications:
1) Mercury Iron.
2) External test points bias adjust. Amp will accept: 6L6, EL34/6CA7/KT66, 6V6, 5881 and 6550/KT88.
3) Tuning of both channels and cap upgrades.
4) Both channels have three-way Bright switches.
5) The Crunch channel has a switch that provides a cleaner setting.
6) The EQ was tuned and a variable Slope feature was added.
7) Adjustable Negative Feedback option on the rear of the amp; this knob allows fine tuning of the power amp.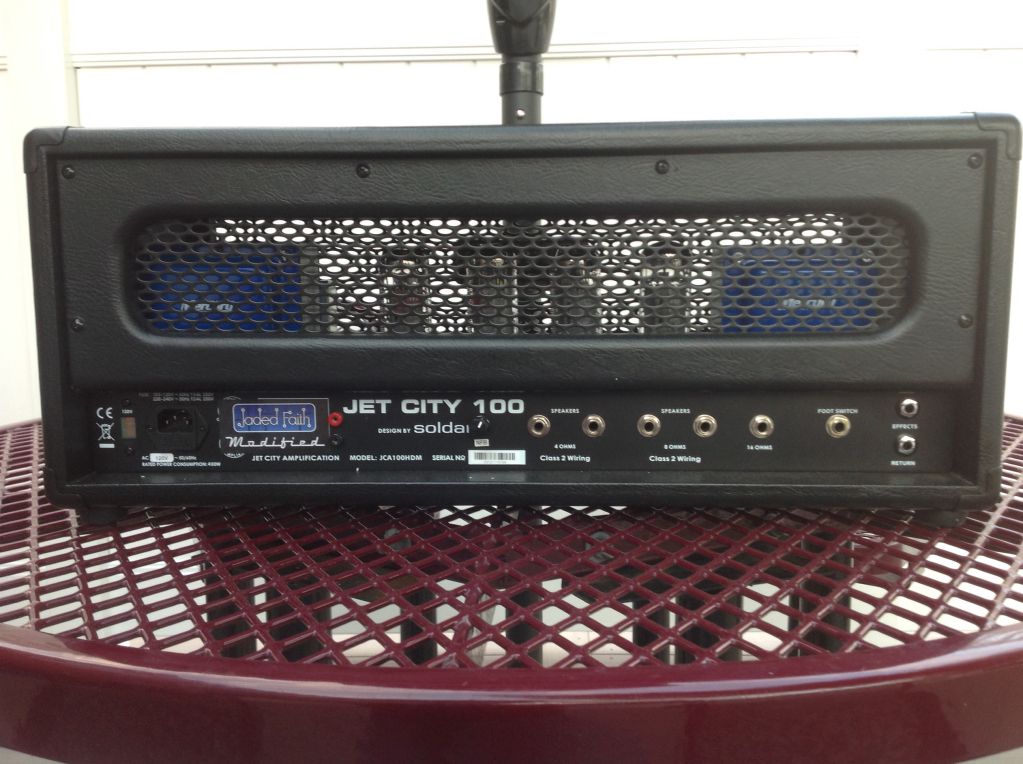 https://www.facebook.com/video.php?v=917865154894566
https://www.facebook.com/video.php?v=917867678227647
https://www.facebook.com/video.php?v=917873394893742